Columbus Museum of Art , Columbus, OH, 2009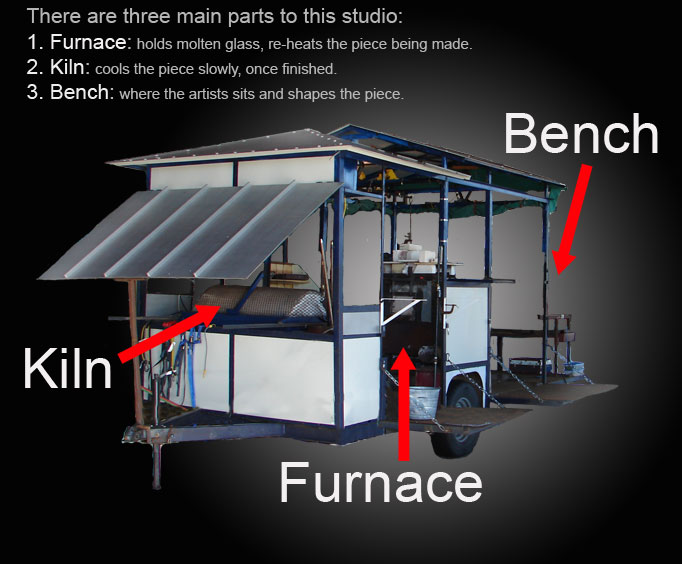 | | |
| --- | --- |
| This side of the furnace has a sliding door for gathering glass for handles, added bits, and puntys (used to transfer the piece to another pipe). | Inside is a crucible that holds roughly forty pounds of molten glass. The glass in there is usually clear, but occasionally it will be colored by adding various metal oxides. |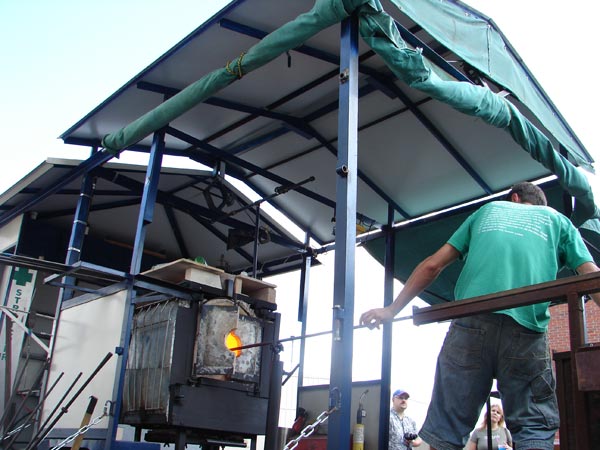 This side of the furnace has swinging doors, "gloryhole style". The artist re-heats the glass here while shaping and forming the piece.
| | |
| --- | --- |
| Inside, the furnace is 2150° F. | If the glass piece becomes too large for the reheating chamber,the rear sliding door is opened to allow for protrusion. |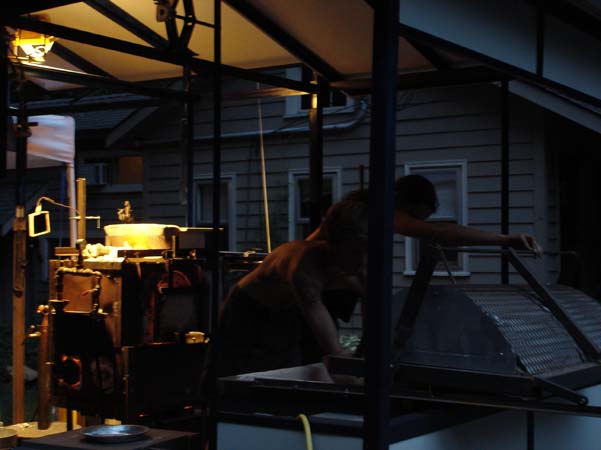 When a piece is finished, it is placed into an electric kiln or "annealer" at 900° F, which cools the glass slowly to relieve stress and prevent cracking. This particular kiln runs on a dryer style 220V 30A electrical outlet.
Answers to Frequently Asked Questions:

The furnace is powered by propane, usually a 100 gal. tank.

The kiln, or "annealer", is electric (220V 30A).

We melt the glass at 2150° F.

It takes about 8 hours from the time of igniting the furnace to having a full pot of molten glass ready to blow.

The finished products are cooled for about 12 hours (overnight) and are ready the next day.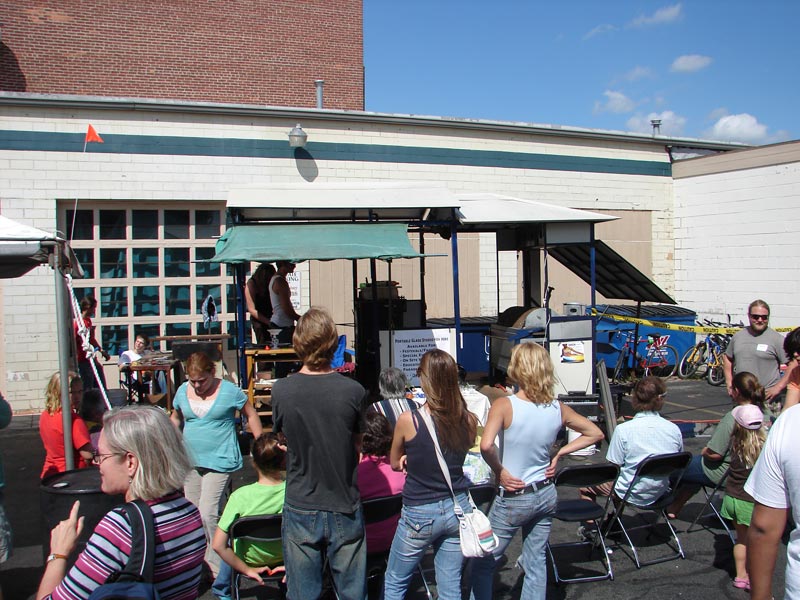 Black Swamp Arts Festival, Bowling Green, OH, 2008

Shawnee National Forest, Makanda, IL, 2006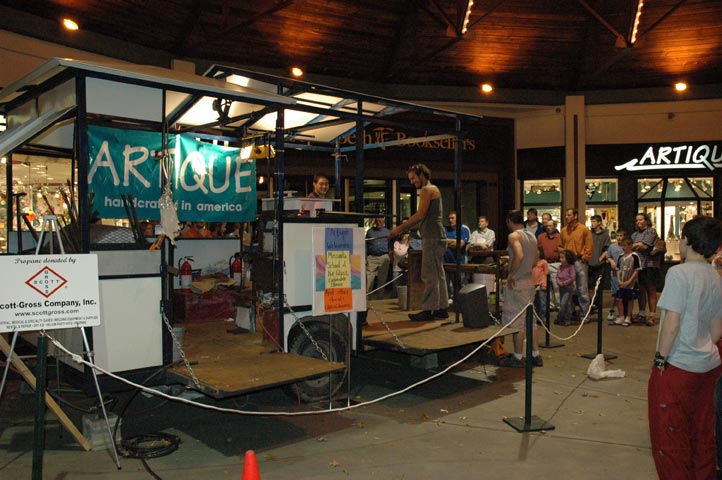 Artique Gallery, Lexington, KY, 2005
More photos of the studio in action...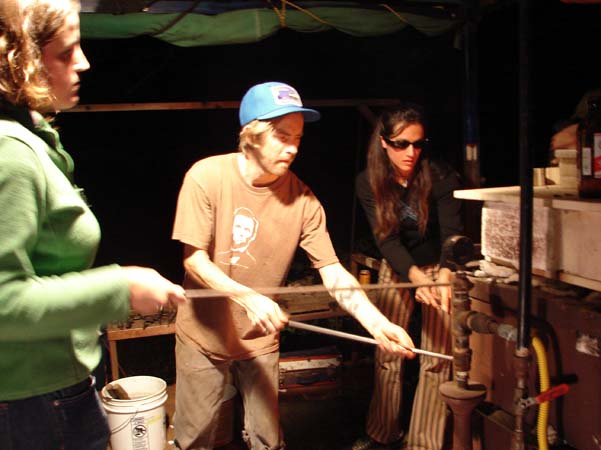 Thanks for visiting! For more information, or to obtain a quote for an event,
please call: (406) 306 - 4055 or email: email@nomadicglass.com